You'll love them because: Our Allure luxury mink lashes embody both elegance and playfulness. Their whispery, cluster-pattern 3D design adds texture, volume and length, with a spellbinding dose of smoldering confidence for any special occasion…
Perfect for a flirty and entrancing eye that's not afraid to have a little fun.
- Easy to apply
- Can be worn 15 - 20 times
- Lightweight & comfortable
- Natural 3D effect
- Lash glue included
Dark Swan of Denmark named by The Cut as one of The 9 Absolute Best False Eyelashes!  
See the complete list on TheCut.com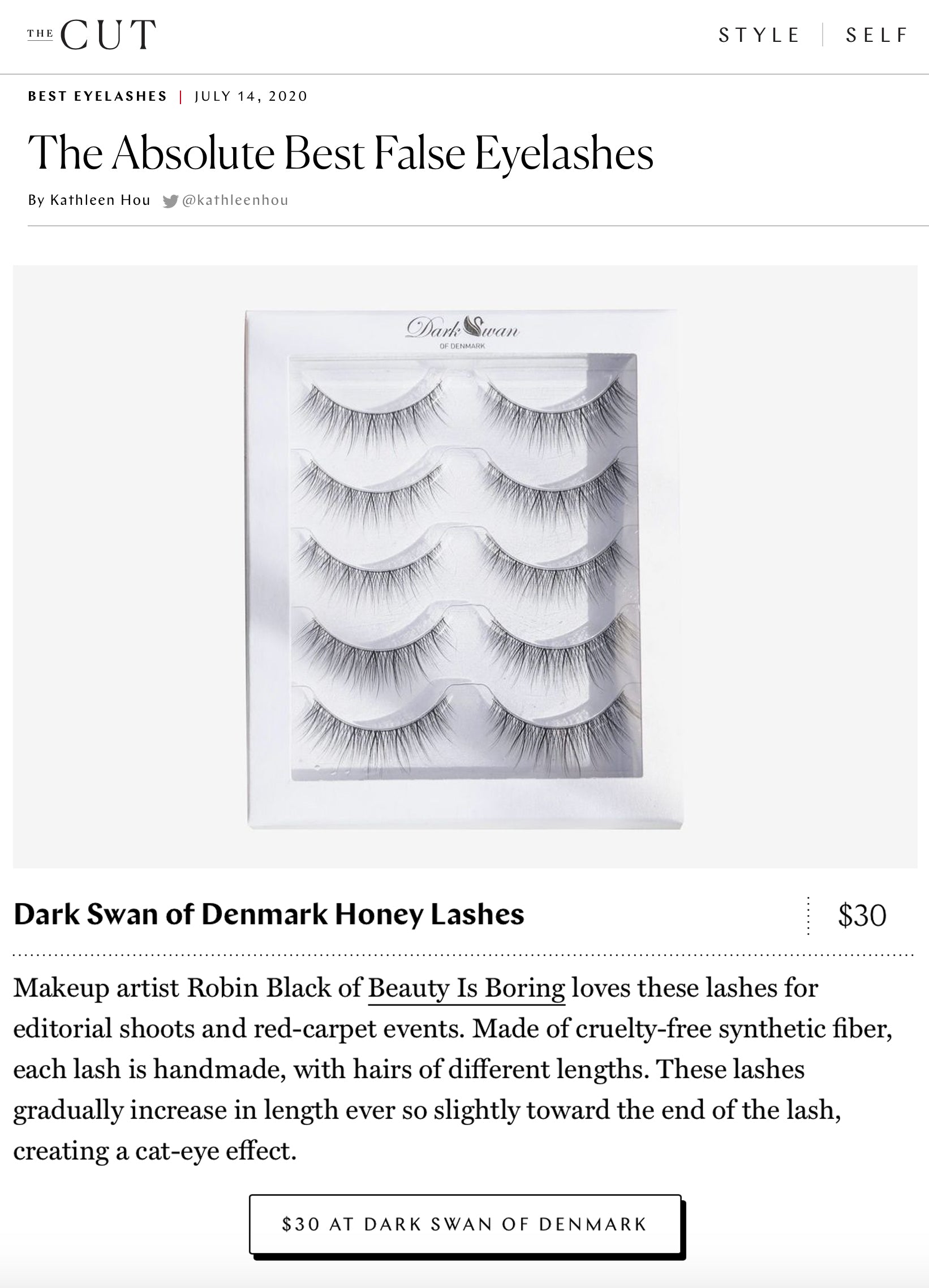 "Parasite" star Lee Jung Eun wore Dark Swan "Feather" lashes at the 92nd Academy Awards last Sunday! Make up by Miho Suzuki. 🌟
Huge congratulations! "Parasite" is the first non-English film to win Best Picture.
We are thrilled to be one of the top 15 best false eyelashes that makeup artists and beauty editor swear by. Article published by prestige beauty magazine Allure.com.
Read the article on Allure.com