Ssh! Can you keep a "Secret"?! Revolutionary "Secret" lash extensions has arrived!
Dark Swan of Denmark's "Secret" eyelashes really work and save your time! New, revolutionary design fits right under your lash line, merging seamlessly with your natural lashes for an eyelash-extension look.
Depending upon your eye-shape, apply 4-6 pieces of Secret lashes to each eye, and you are done. Save 60% of your time compared to that needed for individual eyelash application. Easier to apply than strip lashes.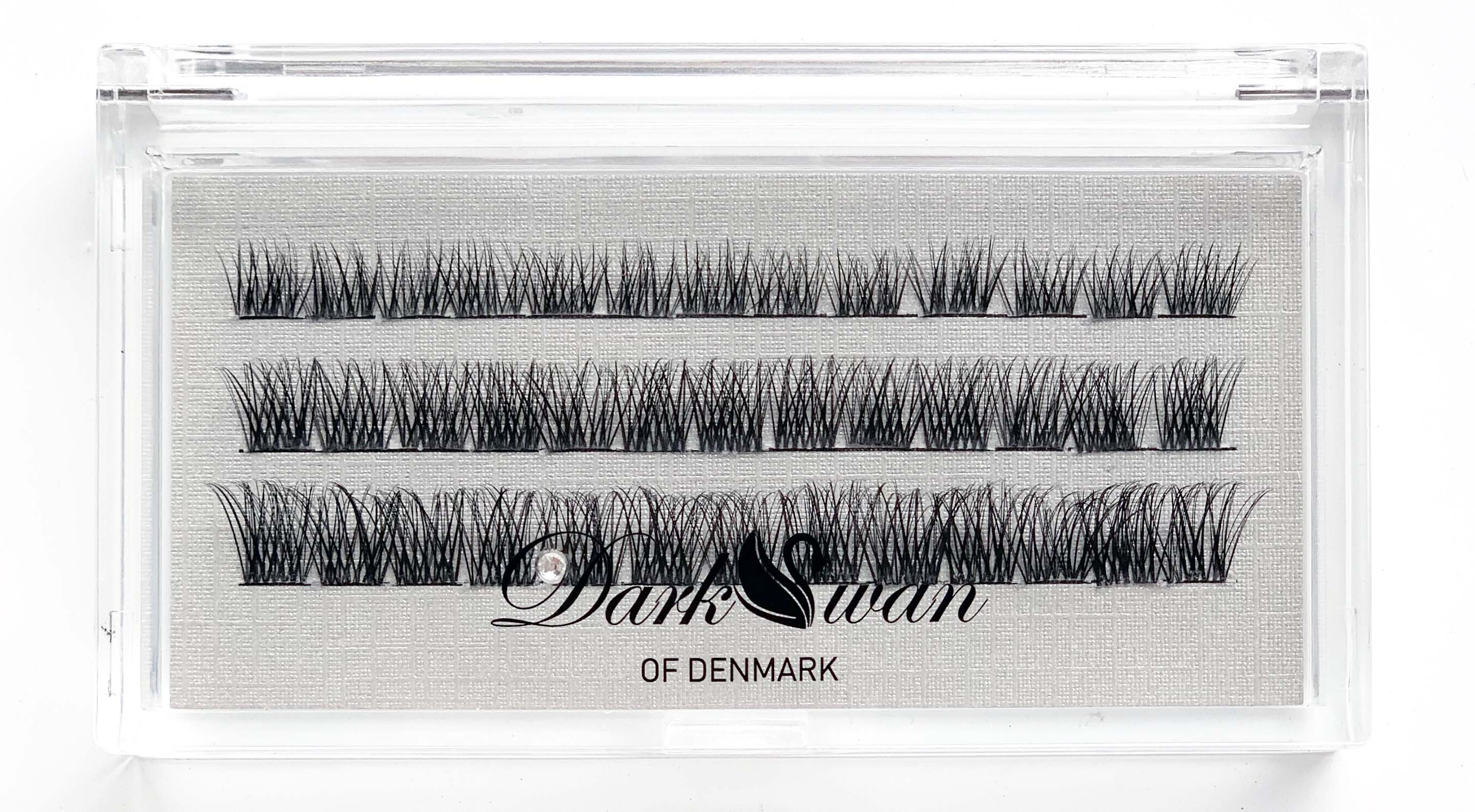 Perfect for fast and easy lash application with natural result!
Great value! (1 box = 3-4 pairs of strip lashes!)
Mixed-length: 

Short mix (8mm, 10mm, 12mm), 

long mix (12mm, 14mm, 16mm)

Lightweight & comfortable
Easy to apply & reusable
Salon result at home within minutes
Lash glue included