Dark Swan of Denmark named by The Cut as one of The 9 Absolute Best False Eyelashes!  
See the complete list on TheCut.com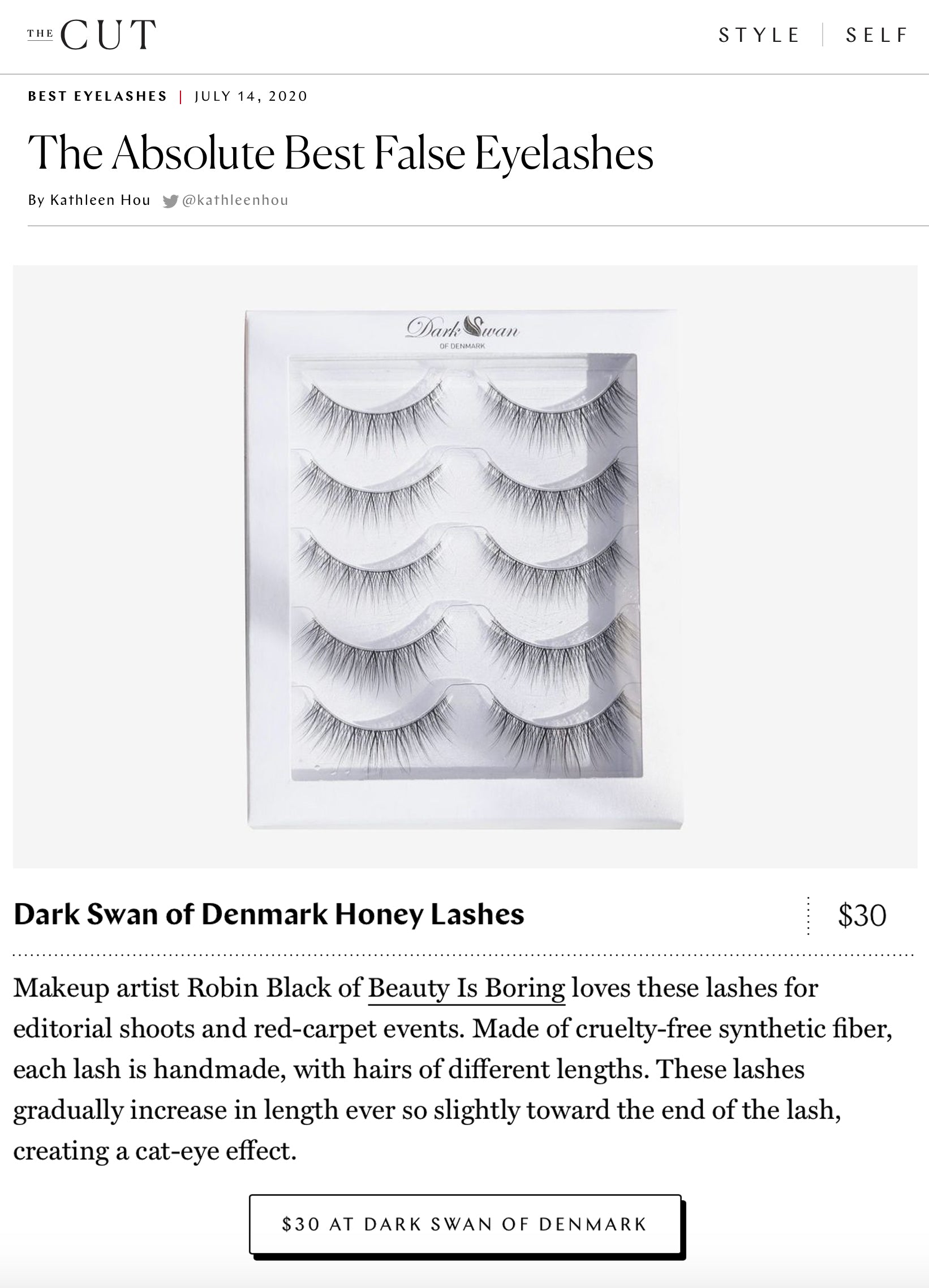 July 17, 2020 —

Hui Kristensen
"Parasite" star Lee Jung Eun wore Dark Swan "Feather" lashes at the 92nd Academy Awards last Sunday! Make up by Miho Suzuki. 🌟
Huge congratulations! "Parasite" is the first non-English film to win Best Picture.
February 11, 2020 —

Hui Kristensen